Menthol Crystal Warmer Set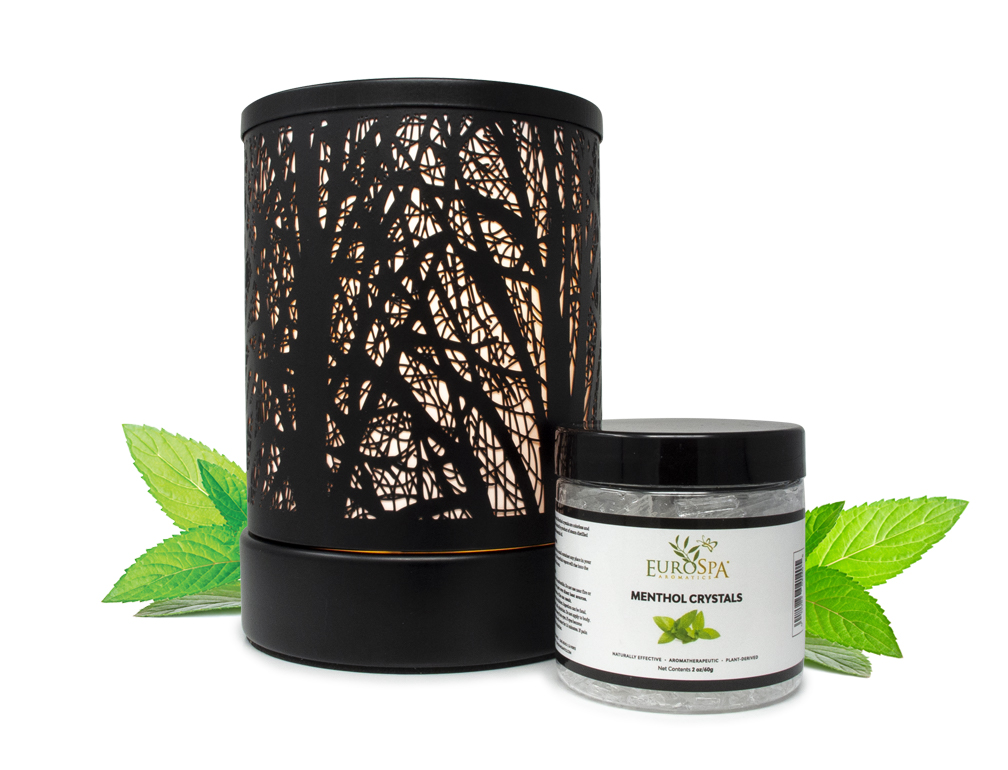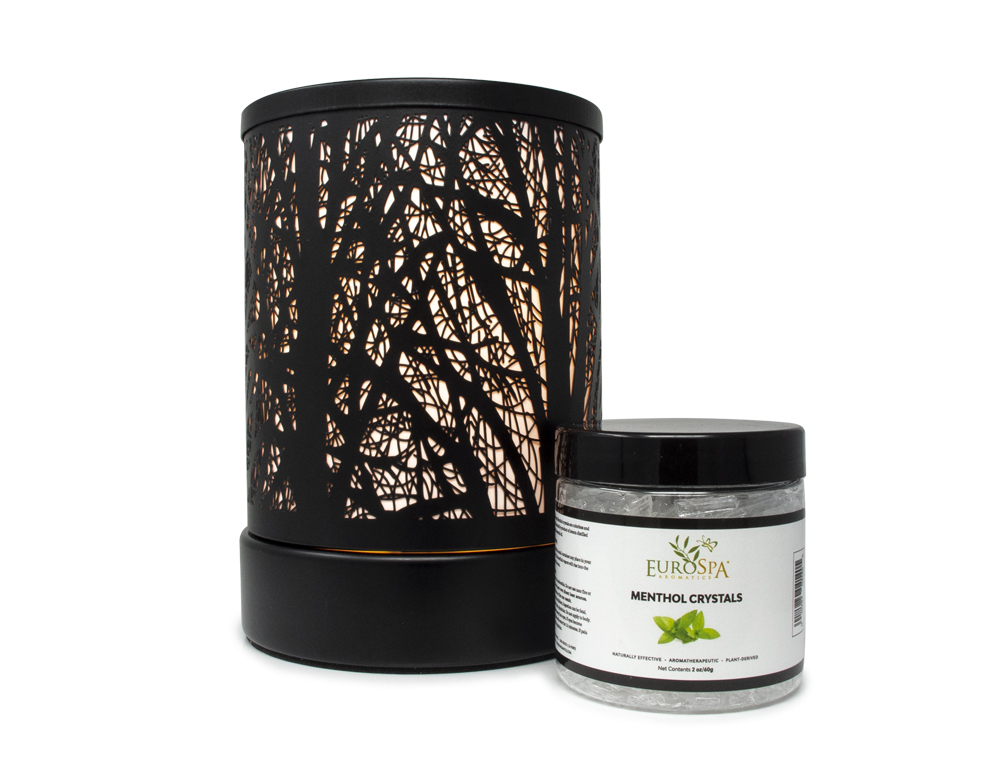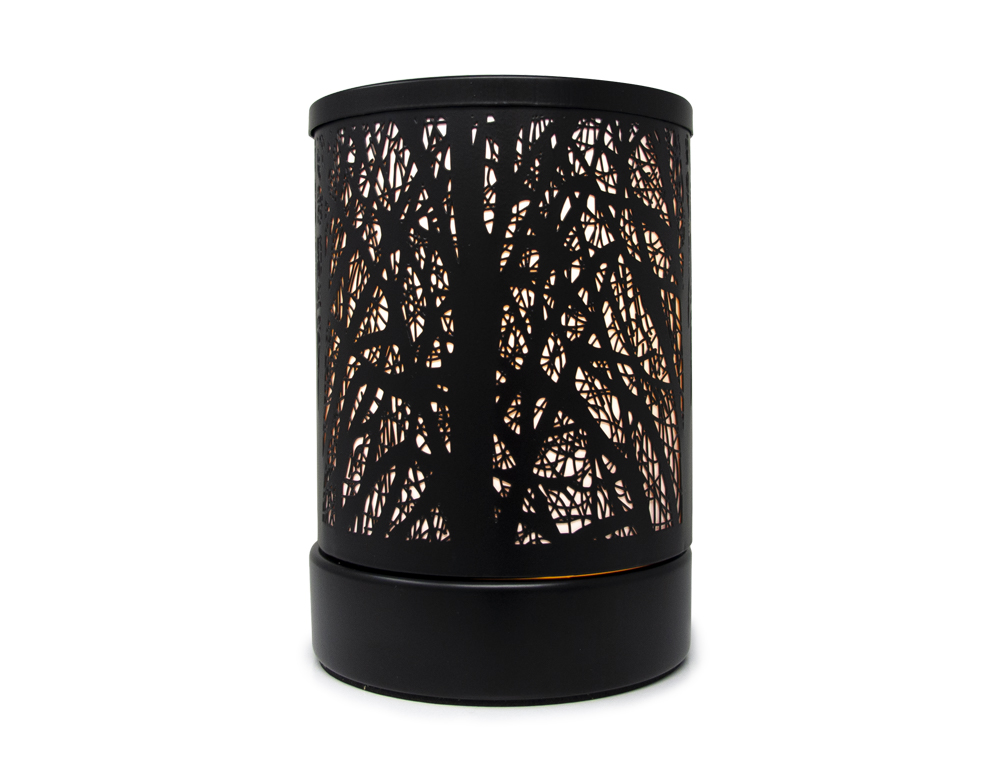 menthol crystal warmer
Did you ever want to have a steady stream of pure minty goodness filling your room? So did we! That's why we made our menthol crystals and paired them up with this pretty metal Electric Fragrance Warmer. As the warmer heats up, it will melt the crystals, releasing the pure peppermint scent into the air. While in use, light glows through the forest-shaped cutouts of the 7.3″ high x 4.3″ wide warmer.
In the box:
1 container of EuroSpa Aromatics Menthol Crystals in your preferred size (if you choose one)
1 Electric Fragrance Warmer
How to Use
Pour menthol crystals in the top dish of the fragrance warmer and turn on the lamp to help you breathe better, remove bad odors, purify the air, create a lovely smelling ambiance for your room, or uplift your mood. You can also use any pure, high-quality fragrance oils, wax tarts and wax melts to suit your aromatherapy needs.
About the Menthol Crystal Fragrance Warmer Set
Safely add uplifting and exhilarating mint fragrance to your home with this black metal electric fragrance warmer and our Menthol Crystals.
The cutout design features a convenient removable dish for melting our Menthol Crystals or wax tarts and an efficient warming plate.
Measures 7.3″ high x 4.3″ wide

Made from quality raw materials with minimal wastage at every step of production.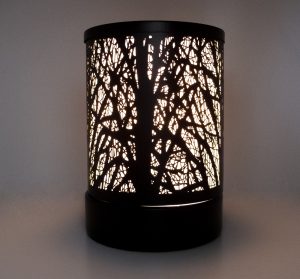 Our all-natural Menthol crystals are colorless and clear, and a natural by-product of steam distilled peppermint essential oil.
You will likely associate the cool, refreshing aroma with products that commonly incorporate menthol such as medicated creams, throat lozenges, toothpaste, mouthwash, cosmetics, salves, balms, gum, foot soaks, pain relief liniments and more.