Tea Tree-Infused Pure Eucalyptus Oil ShowerMist
THE LUTZKA BLEND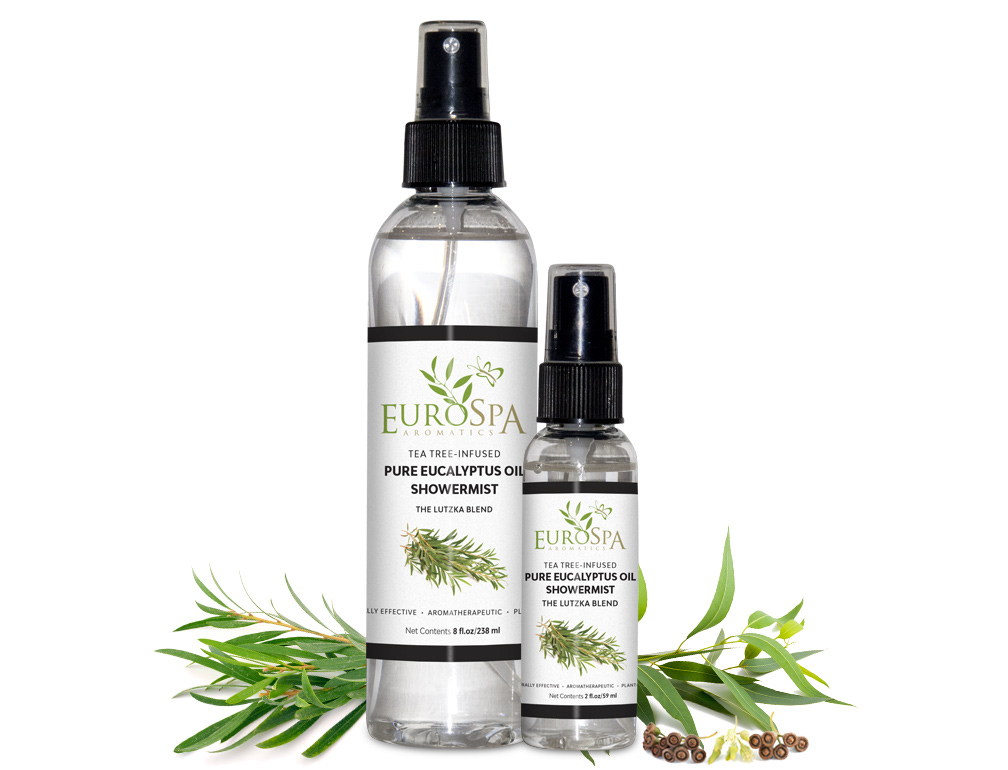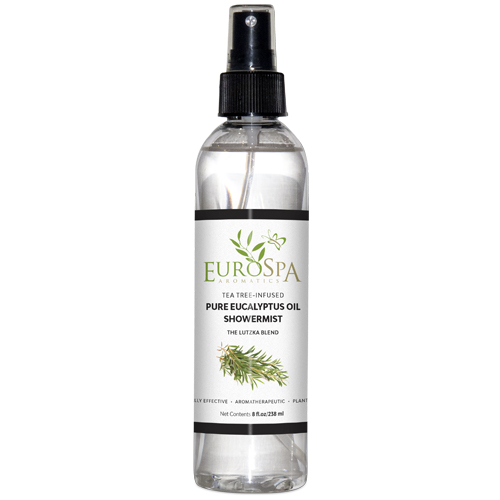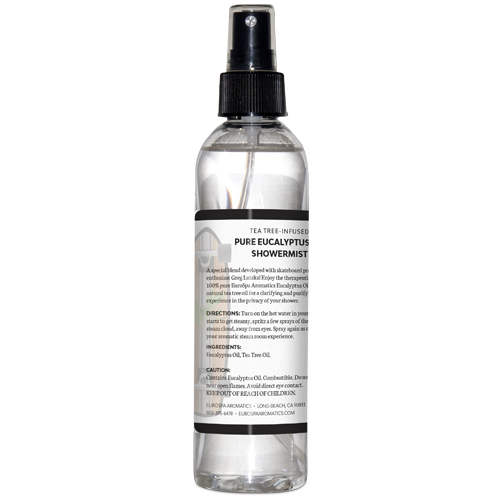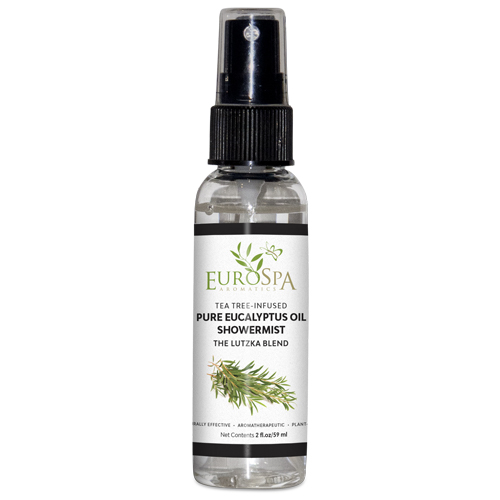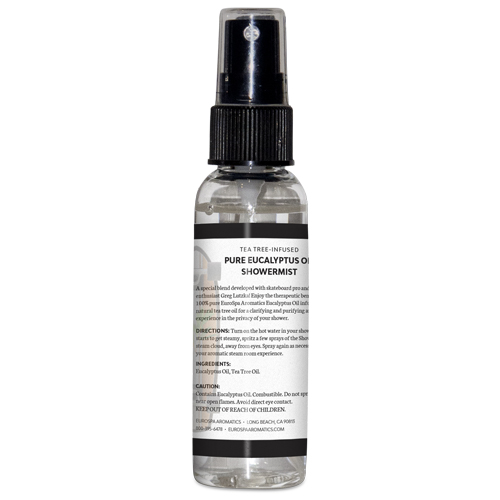 Pure eucalyptus oil + tea tree oil
A special blend developed with skateboard pro and eucalyptus enthusiast Greg Lutzka! Enjoy the therapeutic benefits of our 100% pure EuroSpa Aromatics Eucalyptus Oil infused with natural tea tree oil for a clarifying and purifying aromatherapy experience in the privacy of your shower.
Purifying and freshening. 100% Pure Eucalyptus and Tea Tree Oils. Available in 8oz and 2oz spray bottles.
How to Use
Turn on the hot water in your shower. When it starts to get steamy, spritz a few sprays of the ShowerMist into the steam cloud, away from your eyes.
Spray again as necessary to achieve your aromatic steam room experience.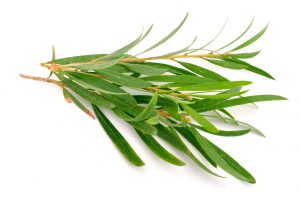 About Tea Tree
Tea tree oil comes from the leaves of Melaleuca alternifolia, a small tree native to Queensland and New South Wales, Australia. It purifies as it heals and is essential for any homeopathic medicine cabinet or first-aid kit.
Tea tree oil is an essential oil that can be used for several purposes, and the indigenous people of Australia have used it as a traditional medicine for centuries, inhaling the oil to treat coughs and colds, applying it directly to skin for healing wounds and bug bites, or applying it to nails to get rid of fungus.
Tea tree oil contains a number of compounds, including terpinen-4-ol, that have been shown to kill certain bacteria, viruses and fungi. These germ-fighting properties make tea tree oil a valued natural remedy for treating bacterial and fungal skin conditions, preventing infection and promoting healing.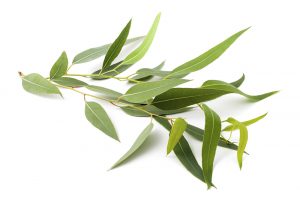 About Eucalyptus
Properties of Eucalyptus:
Antibacterial, antiseptic, antiviral, exhilarating, decongestant, expectorant, bug repellent.
Potential Uses for Eucalyptus:
Arthritis linament, balm for congestion/cough relief, bug spray, bath soak for aches and pains, cleaning products, cold/flu chest rub.
"What I want to give others is the experience that I get from using the sauna and the sprays, and seeing what I do and how they help me...that's the most important thing for me."
– Greg Lutzka, Skateboard Pro & Eucalyptus Oil Enthusiast