Lavender & Eucalyptus-Infused Hand Sanitizer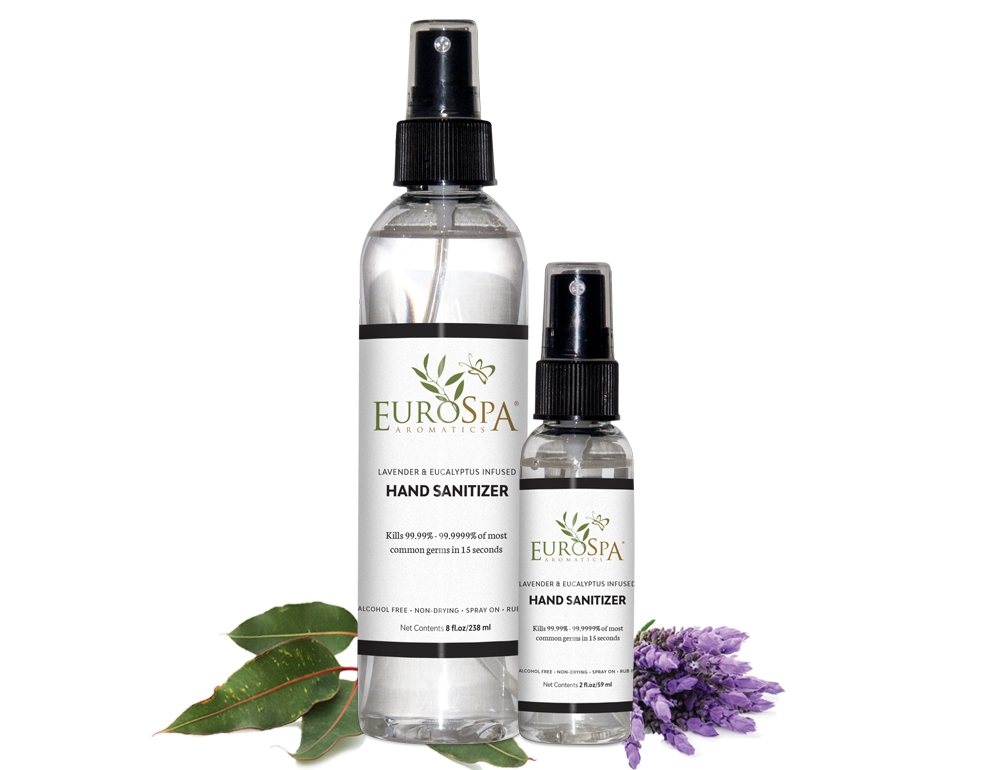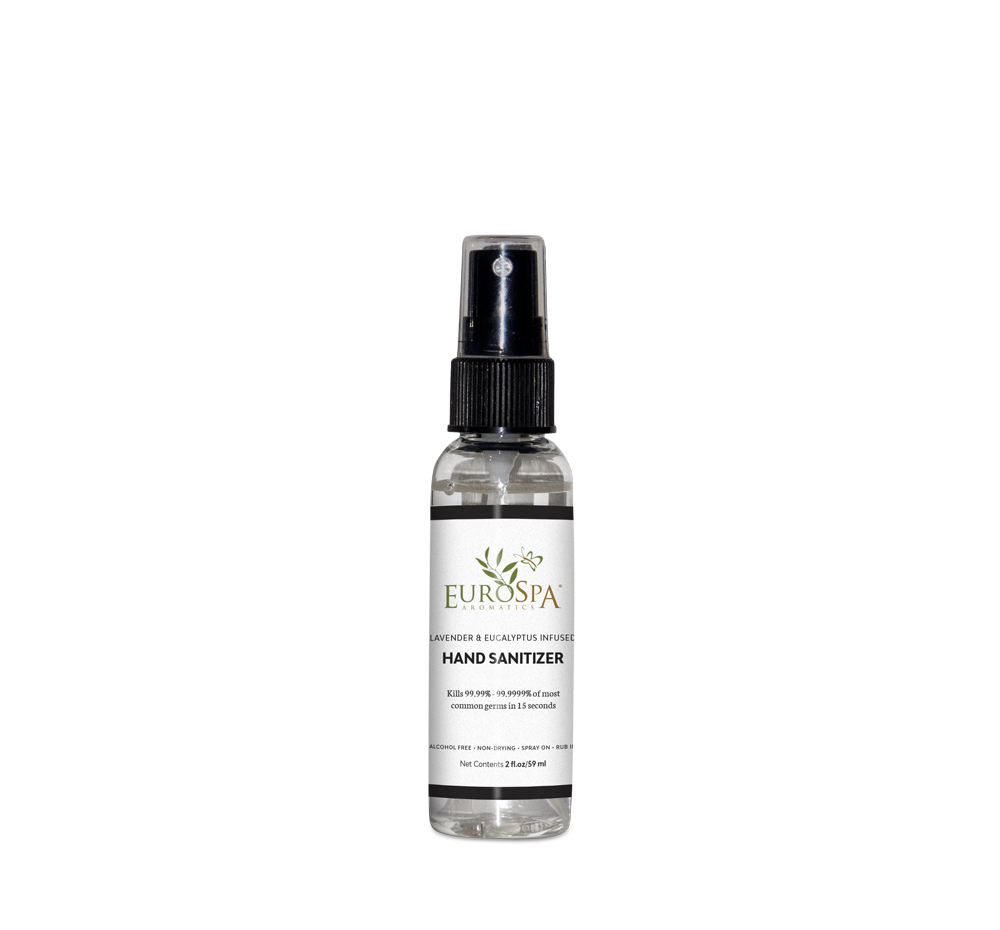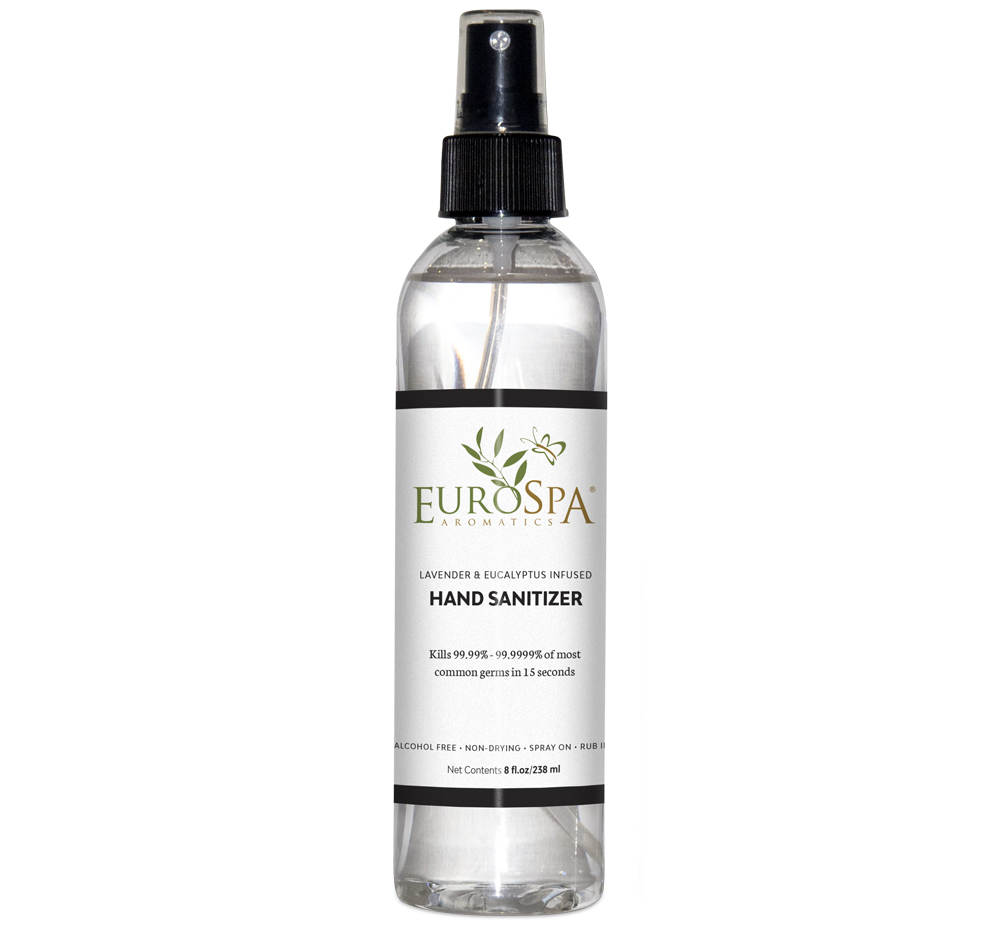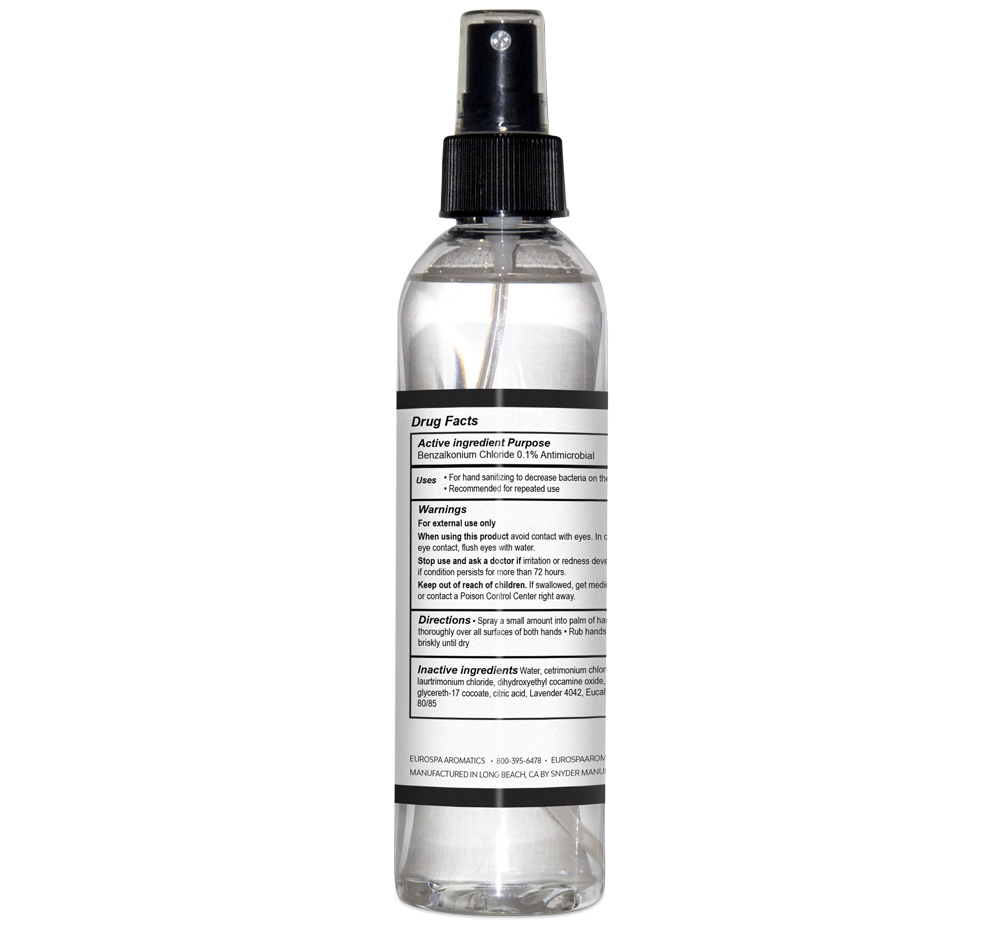 Lavender & Eucalyptus-Infused Spray Hand Sanitizer
EuroSpa Aromatics Lavender Eucalyptus-Infused Spray Hand Sanitizer kills 99.99%-99.9999% of most common germs in 15 seconds. Our alcohol-free, non-drying spray-on hand sanitizer has been proven effective at reducing bacteria on the skin against a broad range of pathogenic bacteria in as little as 15 seconds. The active ingredient in our hand sanitizer is Benzalkonium Chloride, which has greater sustained antibacterial activity than alcohol-based hand sanitizers, and is non-irritating to the skin. Our unique patented formulation also features exceptional skin feel, conditioning and moisturizing properties.
100% Pure Eucalyptus oil is blended with calming and relaxing Lavender oil for a refreshing experience with every spray — no artificial fragrances, only the finest quality oils on the market!
More information on our Benzalkonium Chloride-based Spray Hand Sanitizer can be found on our Hand Sanitizer FAQ page and in this blog post.
Our 2oz bottle of hand sanitizer delivers 200 uses of sanitization protection, and the 8oz bottle delivers 800 uses of sanitization protection. 
How to Use
Spray a small amount (2 pumps) into the palm of your hand.
Rub together thoroughly over all surfaces of both hands.
Rub hands together briskly until dry.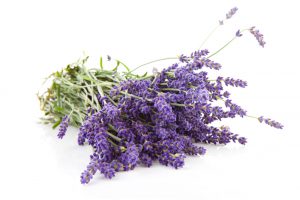 About Lavender
Lavender essential oil has a calming scent which makes it an excellent tonic for the nerves and anxiety issues.
Beautiful, pungent lavender has been shown to be helpful in treating migraines, headaches, depression, nervous tension and emotional stress. The refreshing aroma removes nervous exhaustion and restlessness while also increasing mental activity. It has a well-researched impact on the autonomic nervous system, which is why it is frequently used as a treatment for insomnia and also as a way to regulate heart-rate variability.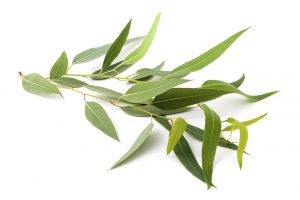 About Eucalyptus
Properties of Eucalyptus:
Antibacterial, antiseptic, antiviral, exhilarating, decongestant, expectorant, bug repellent.
Potential Uses for Eucalyptus:
Arthritis liniment, balm for congestion/cough relief, bug spray, bath soak for aches and pains, cleaning products, cold/flu chest rub.