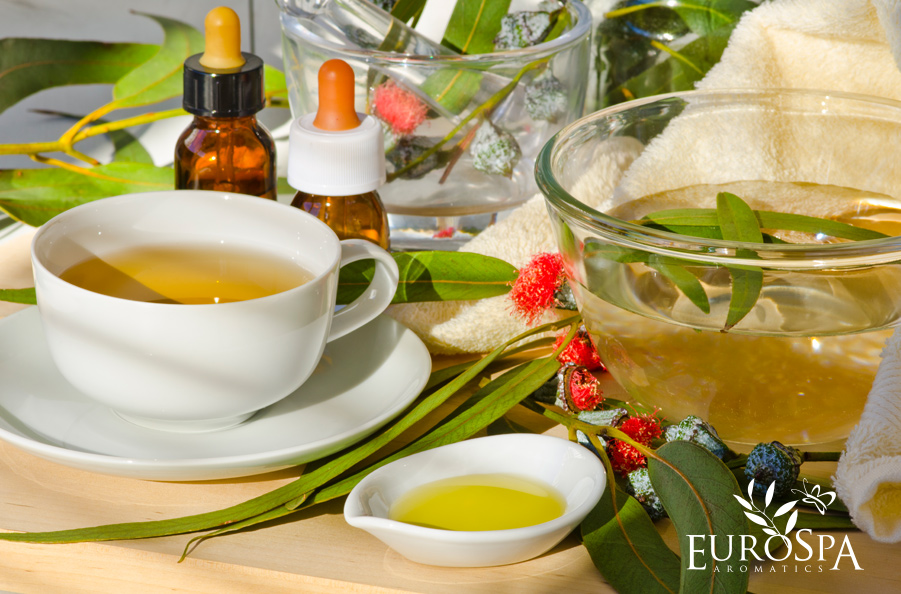 If you've ever used cough drops or nasal inhalers, you've experienced the congestion-clearing powers of eucalyptus oil. Essential oil extracted from the leaves of the eucalyptus tree, a type of evergreen native to Australia, has long been used in cough drops and cold medications as well as in mouthwashes, toothpaste, detergents, and liniments for arthritis pain.
It qualifies perfectly as "cheap insurance," as my dad would say: not only is it the least expensive essential oil available today, it is simple to use, effective at relieving congestion, and can also provide protection against respiratory infections.
There are an ever-increasing number of drugs available to deal with chest congestion but the side effects associated with the use of these drugs is a concern for many of you.
Home remedies for congestion are free from side effects and can provide instant relief.
Why not use simple easy to use remedies first?
Fast Remedy
Eucalyptus can encourage better breathing and help to open clogged nasal and bronchial passages. To relieve congestion, it can also be used by placing a few drops on a handkerchief or adding 10 to 15 drops to a vaporizer or some boiling water on the stove. Also, eucalyptus oil makes a soothing chest rub for congestion and mucus buildup when diluted with olive oil. In addition to clearing the air passages, inhaling eucalyptus has been shown to cause an increase in the uptake of oxygen from the lungs to the bloodstream. This is great news for for anyone struggling with bronchial or respiratory problems.
Steam
As easy as a pot on the stove filled with steaming water plus a towel for a tent, steam inhalation therapy is quick but nonetheless effective. By inhaling the steam for approximately 10 minutes, one can often notice a difference immediately. Due to steam inhalation, the accumulated mucus in the respiratory tract loosens up, which helps break down and clear chest congestion.
Bath
A hot shower or bath can also contribute to ease the discomfort associated with chest congestion. Inhaling steam that has built up in the bathroom will moisten the air passages and thin out the mucus.
Those are the most efficient remedies out there for dealing with and kicking that stubborn, weekend ruining chest congestion we all love to hate. So why not try it today and see how much faster you find relief!
Check out our Eucalyptus and Menthol-based products for both home and spa for more information on how these can help you when you're stuffed up.