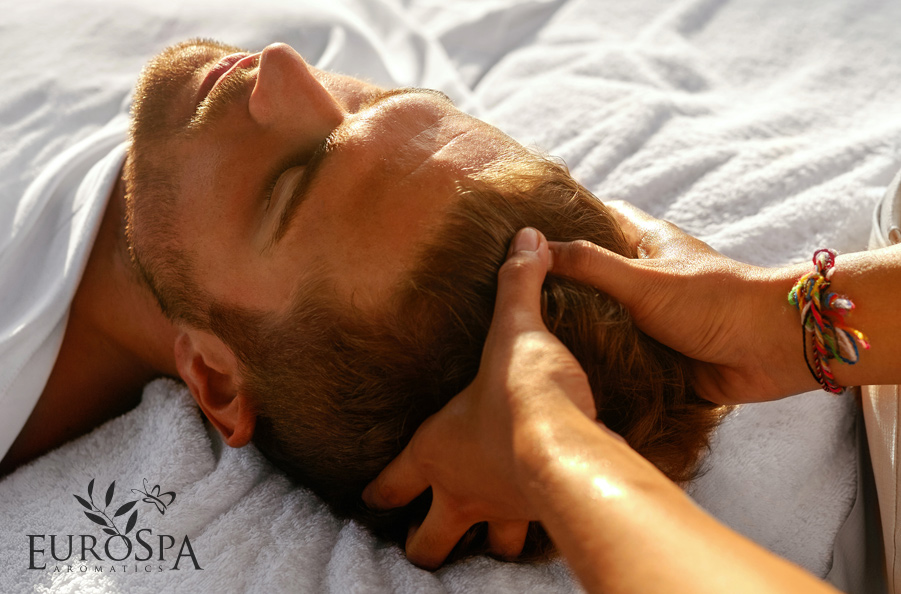 Long hair is a coveted feature by so many women and there's nothing more frustrating when trying to grow it out, to see it stop growing all together. Talk about practicing patience! But be relieved, there are a few lesser known, natural ways to have the long and beautiful tresses you've been wanting so badly, with far less of the wait.
Keep in mind, that genetics, diet, stress level and hormones often play a big role in how much or if your hair grows. So if your hair used was growing well and suddenly it stops, it's best to look at the possible affecting factors!
But if your genetics aren't holding you back, you haven't been stressed, you've been eating well and your hormones are happy and balanced, you won't want to miss out on these helpful and natural tips!
Keep it trimmed
Clean up the ends of your hair 1/4 inch every 6-8 weeks.  It will clean the damaged ends off, allowing the shaft to continue growing out rather than in many damaged directions.
Scalp Massages
Just heat up a hot oil treatment, rub it into your scalp, wait a little while, and you'll see the difference — your hair will feel thicker, softer, and longer! While you can always use a store-bought treatment, homemade hot oil treatments work just as well. Jojoba oil, coconut oil, olive oils, and most other oils you like will do wonders; just heat it up and apply thoroughly.
Make a Protein Mask
A lot of people believe that this tip concerning how to make your hair grow faster doesn't work well, but egg whites have been known for their healing properties and their ability to replenish hair and restore its softness and shine! Just crack open a few eggs, strain out the yolks, and make an egg white mask for your hair. Your hair will look ten times healthier instantly and will feel a lot stronger as well — which, ultimately, will allow your hair to grow faster!
Stay Hydrated
Possibly one of the most helpful but neglected tips out there. Water helps the body to process and flush out toxins faster, which makes it a quick and easy natural method that will make your hair grow a lot faster. If you drink about 8 cups of water a day, not only will your body feel better, but your hair will get stronger. The stronger the hair, the faster that it grows. Drinking water also keeps your hair hydrated from the inside out. Hydrated hair is happy hair because, when dry, your hair is much more likely to break.
Heat Protect
Try to stay away from blow dryers and heated tools, as they burn the hair. If you MUST use them, be sure to use a heat protecting spray or creme first, before styling. Keep in mind that the sun damages hair as well. In warm weather, or intense sunlight (even in the snow) keep a hat on to protect your hair from over drying and burning.
Eat Fats and Proteins
The old low fat diets are actually quite counter productive to your health and hair growth. Did you know that what you eat actually makes a difference in how fast your hair grows? If you eat a lot of good fats and protein-rich foods, you will see a huge difference in the quality of your hair, as well as the speed with which it grows. Things like fish, eggs, fresh fruits and vegetables, and even different meats all make a difference, so cut down on junk food and focus on heal meals.
Eucalyptus Spray
Get into a sauna, steam room or even your shower, one to two times a week and spray eucalyptus oil shower spray near your head, about arms length away; never onto the head directly. The circulation promoting plant oils will penetrate through your open pores, waking up the follicles. Add to this a gentle scalp massage and you'll have one happy head! You can also make a topical essential oil blend. I suggest mixing three drops of lavender oil, three drops of rosemary oil, and two drops each of thyme oil and cedarwood oil, along with some jojoba oil. All of this should go right onto your head and, I promise, the mixture will enhance your hair and make it grow that much faster!
Use these tips and tell us how they work for you!