A Family of Products for Spa & Home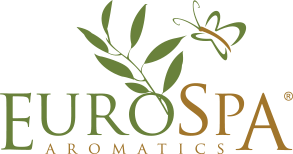 EuroSpa Aromatics has been the industry leader and innovator since 1977. All of our blends are carefully formulated, using only the finest ingredients available on the world market. With our Shower Mist, you're receiving 100% pure oil. No additives. No extenders. Nothing but oil. Compare with other products that don't offer the same quality. We're dedicated to bringing you only superior quality, health-promoting products.
100% Pure Eucalyptus Oil ShowerMist
EuroSpa Aromatics eucalyptus oil is the essential oil of choice in the most exclusive spas in the USA. Now you can achieve the same delightful aromatic and health benefits you would experience in a luxury resort steam room or spa at home!
A few sprays of the EuroSpa Aromatics ShowerMist into the steam above your shower head infuses the entire room with the invigorating, cleansing power of eucalyptus. Designed to be used with any standard shower, it can also be used anywhere steam is generated. Use it for your bath or in your sink. If you have a home steam or sauna, Eucalyptus ShowerMist is an easy way to add essential oil benefits to your unit.
Our Infusions
We love the scent of pure eucalyptus steam but sometimes we want something more, something different. Eucalyptus is a great base scent, and it pairs so well with others that we created a line of refreshing infusions for our ShowerMist. Try one or try them all — each one has its own aromatherapeutic benefit and effect.
Meet the newest member of our family.
What our customers are saying...
"My apartments smells like the Four Seasons Spa when I use this amazing product"
"I was looking for something like the sprays at Burke Williams spa and this is amazing! Maybe even better than the one at the spa."
"Very nice touch for a quick (or long) shower. One pump gives enough freshness to make it feel like you are coming out of a steam room."
"Order arrived earlier than expected, fast ship! Love this aroma shower spray, it's like having a spa at home, highly recommend!"
"Your line is selling very well!"
"EuroSpa has been a hit! We've featured it in our spring special and our guests are loving it."
"Love it. I use it at the gym in the steam room. You can use it at home in the shower, but gym steam room works for me."
"My husband and I LOVE, LOVE, LOVE our Eucalyptus Oil Shower Mist!! We keep one in both showers at all times. With this product I almost feel like I live at the spa!!! Don't hesitate…order it!! And get at least one extra!!! Another benefit is that the supplier is really great. Last month I had ordered a bottle of the mist and realized that it might not make it to us before we left on our vacation so I e mailed him of my concerns. He e mailed back very promptly that he had checked the shipping info and was certain it would arrive before we left…AND thanked us for our repeated business!! ( it did arrive before we left!) Who does that anymore? LOVE IT…"
"I really like this product. Smells great, small portable bottle and multi purpose use. I use it when I shower to wake up."
"Awesome SPA experience. This is exactly what is at the Spa I visit. It has the same aroma and great smell. I feel very relaxed and invigorated. Be sure to wait until the steam rises before spraying for the full effect."
"I absolutely love this spray. I gave one to my daughter as well. Works to help open up the sinuses as well as just a great, uplifting scent. I spray one good spray on shower floor or side wall and it works fantastic. Lasts a very long time and a little goes a long way."
"Love this spray! This product is amazing! My husband suffers from severe allergies and one spray on the shower wall and the whole shower turned into a spa experience. I absolutely recommend this product."
"Buy this Stuff. Have same bottle for a year now and still have about 2/3rds left. Excellent stuff. One or two sprays in your shower and your sinuses will love you. Highly recommend. Made In USA too. Ingredients – Eucalyptus Oil."
"Perfect way to start the day!  The best start to the day – same wonderful, invigorating smell as the best spas."
"Spa Like Home Showers! I absolutely LOVE this spray. It's so nice and refreshing in the mornings (and at night, if you shower in evenings). It's great if you have allergies or if you struggle with your sinuses. I'm always very stuffy and this opens up my sinuses like a charm and it's just very nice and relaxing. Definitely gives you a spa like experience in your own home."
"My favorite part of my morning shower! Wonderful smell, helps wake you and clear you stuffy nose. 1 bottle can last for quite awhile so don't let the price get you."
"You won't be sorry with this..It fragrances the whole entire house with the fragrance of eucalyptus for hours and works great as a refresher to your home. Everyone that enters my house says whats that great smell??? You will too."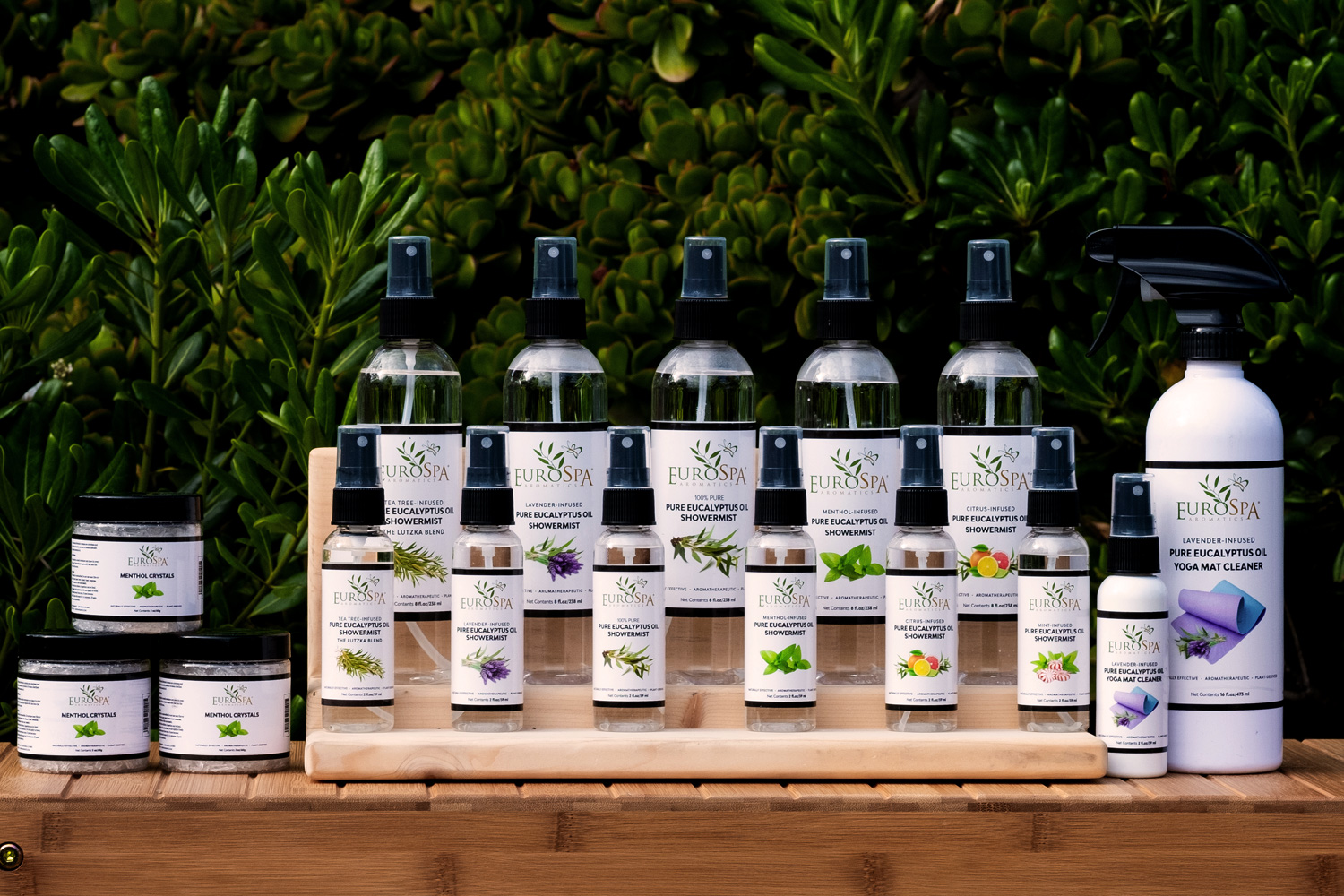 Pure Eucalyptus Oil for Spas
Are you a spa director or buyer?  We have some amazing products and solutions designed specifically for spas that freshen up and invigorate your facilities, while leaving your guests with pleasant memories of your spa.
From steam room injectors to retail, our commercial products contain only the highest pharmaceutical-grade quality Eucalyptus Oil for our spa customers and your guests.
All About Eucalyptus Blog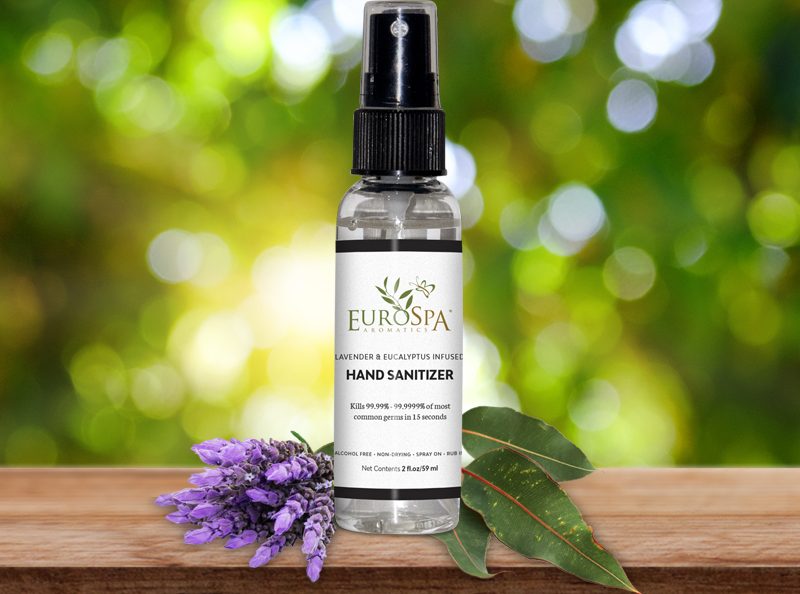 Please meet the newest member of our family, Lavender & Eucalyptus-Infused Hand Sanitizer. We've been diligently working on this product for over a year, and just recently received our FDA registration allowing us to sell this carefully-crafted Benzalkonium Chloride-based hand sanitizer formulation.
Read More
Join Our Newsletter
Subscribe to get exclusive news about our products, some nice DIY uses or recipes for Eucalyptus Oil and be the first to hear about deals and sales in our store.