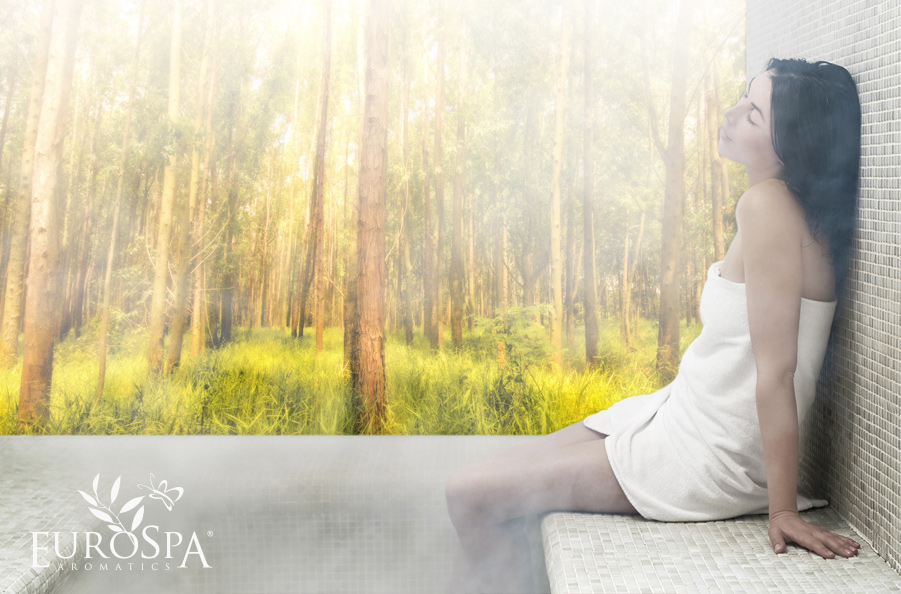 Winter is a wonderful time of year. The air feels crisp, the holiday season is around the corner, and (depending on where you live) you might even have a beautiful blanket of snow outside! One downside of the winter season, though, is that cold and flu viruses are being passed around like wildfire. As a spa owner/operator, you can be proactive against these germs by diffusing eucalyptus oil in your steam room or sauna. Not only will the refreshing scent be pleasing to your clients, but they'll love the benefits too.
Here are just a few reasons why you should diffuse eucalyptus oil in your steam room this winter:
It is antiseptic, antibacterial, and antiviral
Cold and flu season is a great time to diffuse eucalyptus because of its healing properties. In a season where it feels like everyone is sick (or at least has the sniffles), eucalyptus can help prevent sickness as well as help those who have fallen under the weather.
It helps get rid of sinus inflammation
Congestion is a thing of the past when using eucalyptus! Combined with the moisture of the steam room, eucalyptus is a powerhouse when it comes to sinus congestion. It is proven to decongest and reduce inflammation. Try our Menthol-Infused Eucalyptus ShowerMist for a clean, crisp, and minty steam room experience, while also getting all the health benefits.
It is refreshing and energizing
The scent of eucalyptus is variously described as woody-sweet, cooling, refreshing, energizing, fresh, pleasing and revitalizing. In a time of year where many people feel cooped up and tend to have low energy, using a scent that feels refreshing can make your guests feel the same way!
---
Eucalyptus is a hardworking plant, that's for certain. We especially love eucalyptus for its natural antibacterial, antiviral, antiseptic, exhilarating, decongestant, and expectorant properties. You can fall in love with eucalyptus, too! Try our aromatherapy diffuser set, our invigorating 100% Pure Eucalyptus Oil ShowerMist, or our 100% pure eucalyptus oil today!