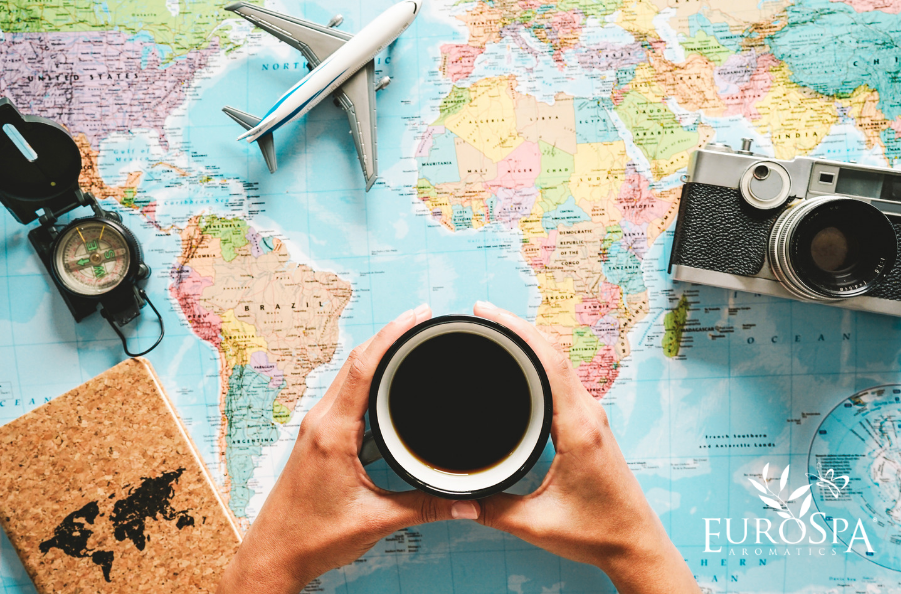 With summer quickly approaching, many of us have a vacation or weekend getaway planned. Did you know that you can use essential oils to improve your experience? Essential oils can be used for multitudes of reasons, from helping with sicknesses to repelling bugs. What's not to love?

Here are a few essential oils that get help with your travel experience:

Peppermint
Peppermint is a very popular essential oil because it has a wide array of uses. Peppermint can help tremendously with nausea. If you are feeling motion sickness, sea sick, or ate something that didn't agree with you, sniffing Peppermint directly from the bottle can greatly improve how you feel. You can also use our Mint-Infused Pure Eucalyptus ShowerMist as a pillow mist to help ease your nausea while you rest, or while you take a hot shower.

Tea Tree
Tea Tree is a great essential oil for bug bites, bumps, or scratches because of its healing and purifying properties. It can be applied directly to the skin to help with any healing wounds and bug bites (avoid applying to open wounds or bites — it will burn).

If you are feeling a cough coming on that you don't want to ruin your vacation, use our Tea Tree-Infused Pure Eucalytpus ShowerMist with a hot shower for a clarifying and purifying experience. The antibacterial and antiviral properties will help immensely to make you feel better.

Eucalyptus
If you are going camping, hiking, or to any destination that has bugs, you will want to have Eucalyptus oil in your arsenal. Bugs can't stand the smell, so they stay away when it comes to Eucalyptus! Spray our 100% Pure Eucalyptus ShowerMist around the area that you want to keep bug-free. A little goes a long way. Additionally, you can spray directly onto yourself.

Lavender
If you're traveling somewhere across the globe, you'll have to deal with jet lag, which is never fun, but not something that you can avoid. When you're trying to get some sleep in the middle of the day, make sure that you have Lavender on hand to help promote deeper and better quality sleep.

You can use our Lavender-Infused Pure Eucalyptus ShowerMist as a pillow spray so you're breathing in the benefits while you snooze. You could also spritz it into a steaming hot shower to relax you as well.

---
All of these essential oils make it easy to have the best time while you're traveling. Will you be bringing any of these on your next trip? Let us know in the comments!