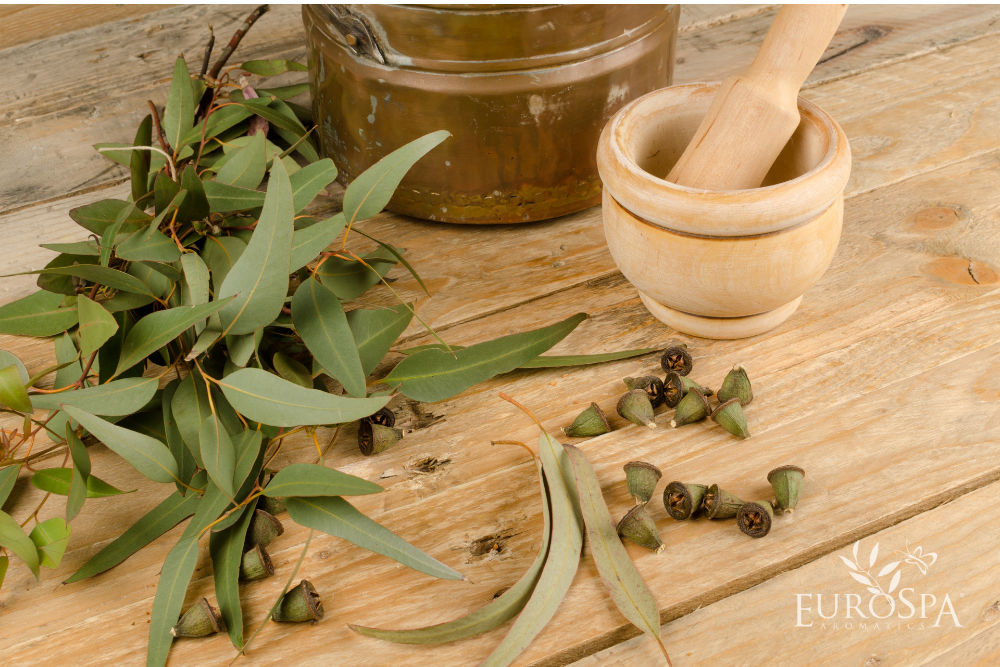 The health benefits of Eucalyptus Oil are incredible and varied. This oil can (and should!) be used all year round, but many of its properties are especially useful and necessary during the fall season when the kids are back in school, the weather starts to change, and the inevitable cold and flu season begins.
Today we're sharing three reasons why fall is the best time to use Eucalyptus Oil.
---
Treating Seasonal Allergies
As soon as the seasons begin to change, many people deal with bouts of seasonal allergies that don't seem to go away no matter what they try to do to beat them.
One of the worst parts of seasonal allergies is the sinus congestion. Taking a long, hot, steamy shower can help get some relief, but adding a spritz of our Eucalyptus ShowerMist will clear your inflamed airways and help you to breathe a little easier. You can also add a few drops of 100% Pure Eucalyptus Oil to your chest for all-day relief.
Preventing Cold & Flu
Cold and flu season is inevitable no matter where you live, but you can take steps to prevent you and your family from being downed by sickness.
Eucalyptus Oil is effective for treating a number of respiratory problems including cough, cold, runny nose, sore throat, nasal congestion, bronchitis, and sinusitis because it is antibacterial, antifungal, antimicrobial, antiviral, anti-inflammatory, and decongestant in nature. Not only will it help you if you already have a cold, but if you're using our Eucalyptus ShowerMist regularly, you can better avoid sickness altogether.
Beating Back to School Germs
It may be exciting to have the kids back in school and therefore back in a regular routine, but it's not exciting that they are exposed to more germs and carry those germs home with them. Not fun at all – especially in this season that is usually very busy for most families!
One easy and cost-effective way to keep your house clean during this germy time of year is to fill a spray bottle with distilled white vinegar and add a few drops of Eucalyptus Oil and use it for cleaning windows, sinks, toilets, you name it!

The vinegar cuts through grease and kills bacteria, yeast, and mold. The Eucalyptus Oil not only smells fresh and clean but is antibacterial and antifungal.
---
Do you have any ways you'll be using eucalyptus this fall? Let us know in the comments!